From June 6th to 8th 2018, thirty scholars and activists from more than ten countries met in Oldenburg, Northern Germany, to discuss the sustainable and viable management of New Commons.
In four different sessions, the participants debated the challenges related to creation and management of the so-called New Commons. These Commons arise from social, political and economic processes and to manage them, it is necessary to find a way through the complex regulations and statutes which determine the respective fields of action, for example, seeds and varieties or knowledge). This, in turn, requires establishment of certain local structures.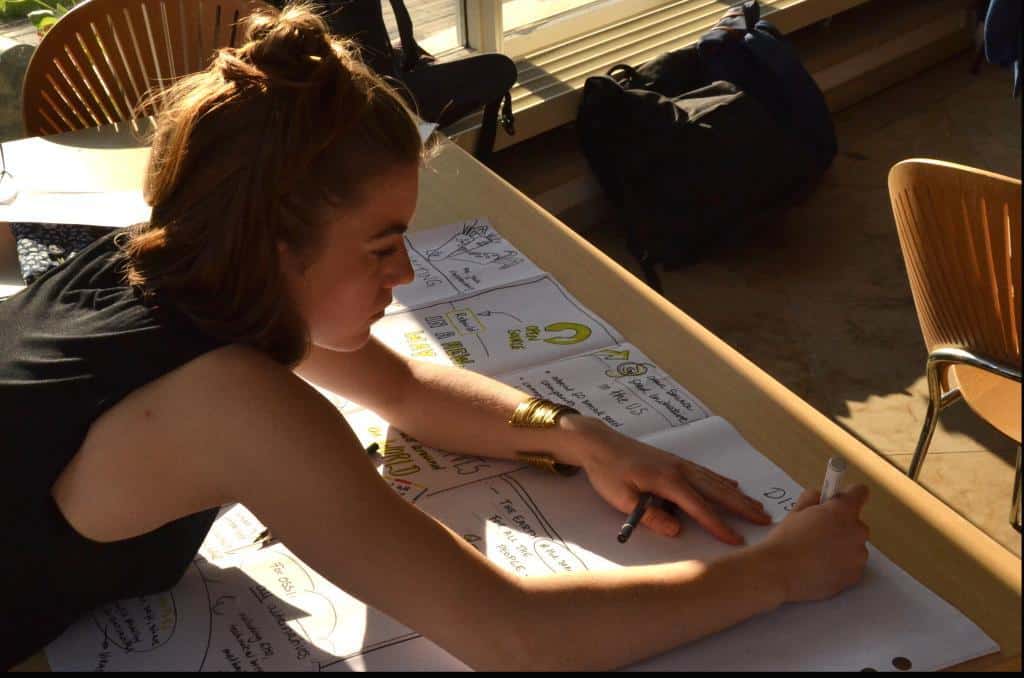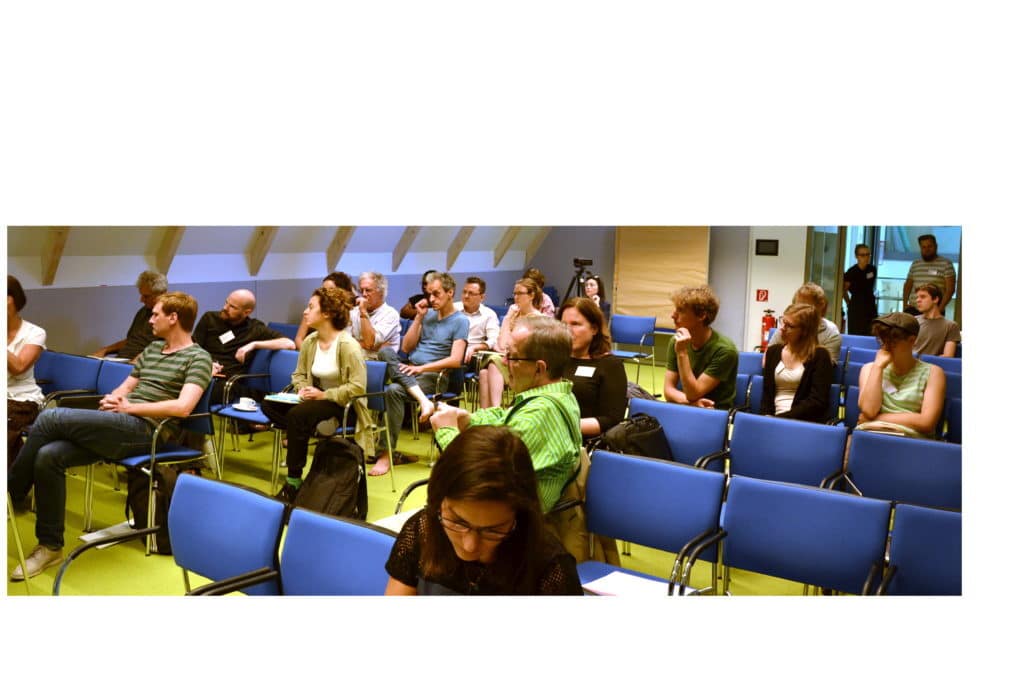 As reported earlier, the workshop brought together an exciting lineup of keynote speakers as well as participants with their latest thoughts and drafts on conceptualizing various aspects of the New Commons.
One highlight of the workshop was undoubtedly the public keynote speech of Jack Kloppenburg, Professor at the University of Wisconsin and co-founder of the Open Source Seed Initiative, about Enacting the New Commons, delivered in the ambience of the beautiful reading pavilion in Oldenburg's castle garden.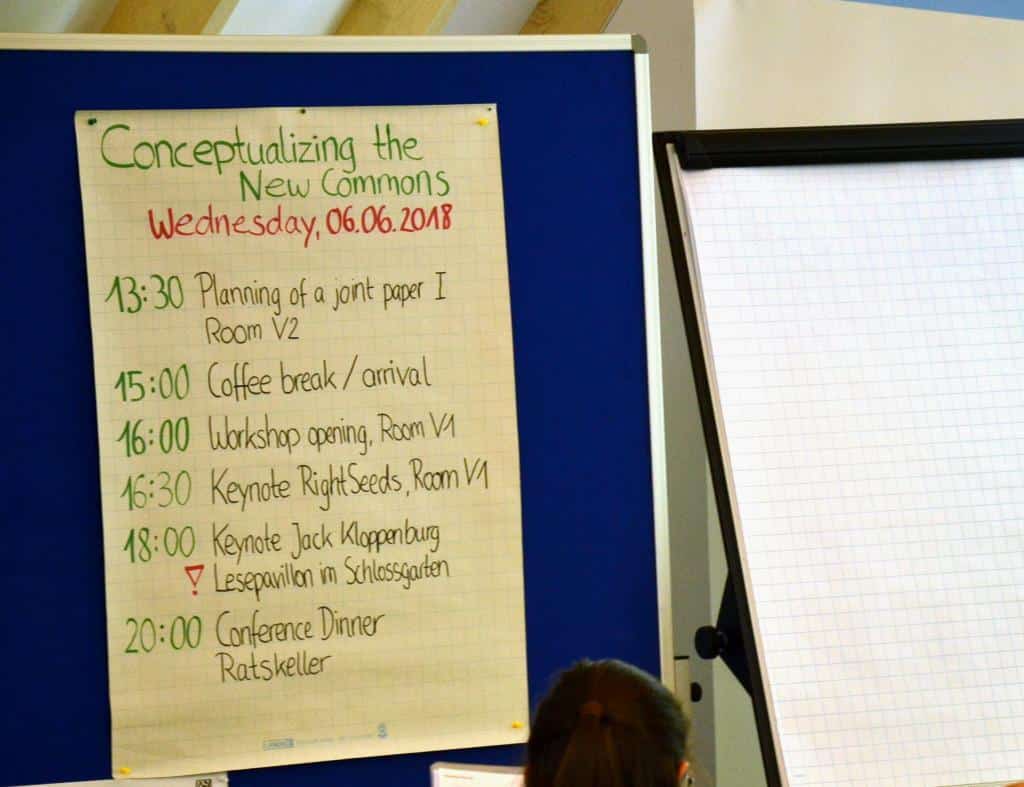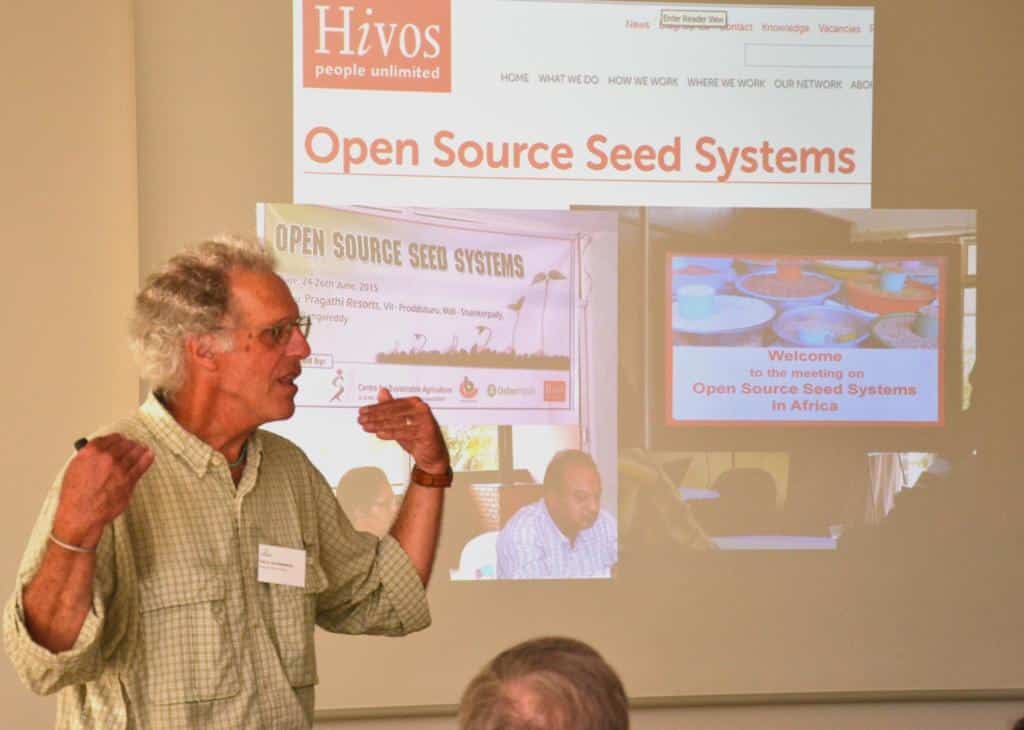 The discussion at the workshop also greatly benefited from keynotes of Brett Frischmann, Professor at Villanova University, a renowned scholar in intellectual property and internet law, leading editor of Governing Knowledge Commons by the Oxford University Press (2014), and Silke Helfrich of Commons-Institut e.V. and Commons Strategies Group, an author and editor of several books on the commons and independent activist of the commons.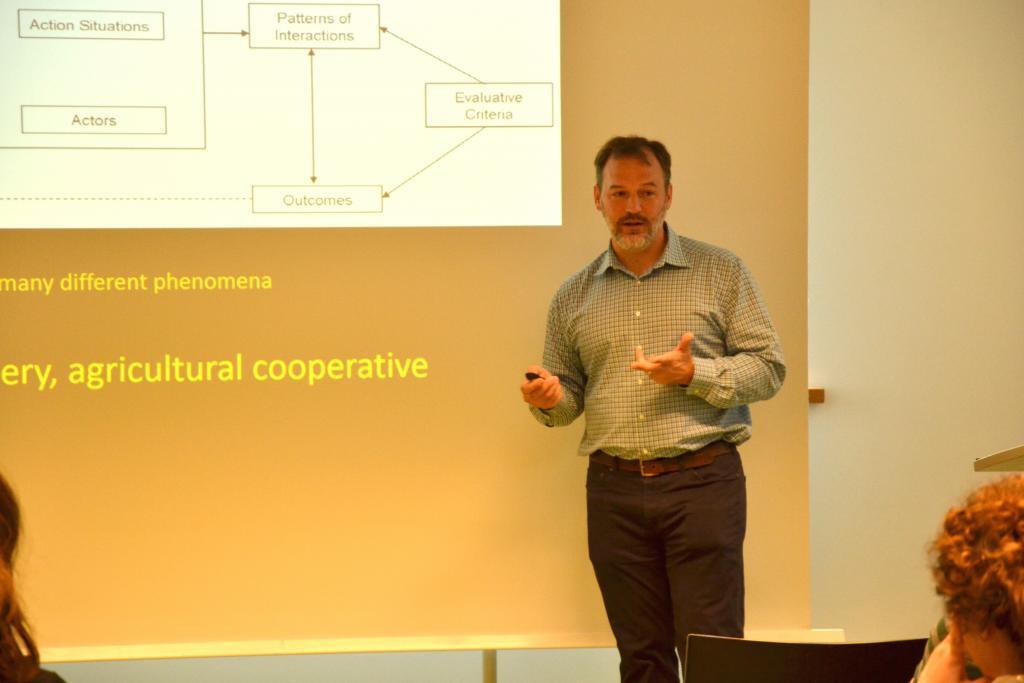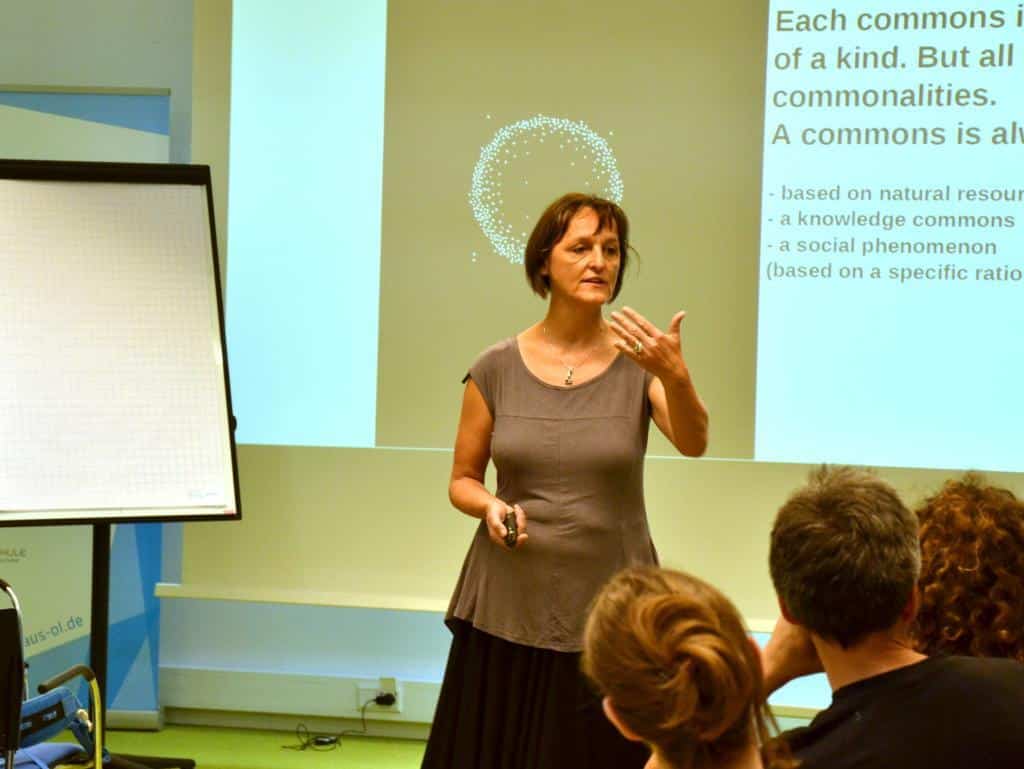 As a bonus to those who did not have a chance to join the workshop, the organizers are planning to publish recorded videos from the three keynotes, as well as of the welcome speech from Insa Theesfeld, Professor at Martin Luther University in Halle and Regional Coordinator for IASC Europe, all of which once available will be shared here.
During the three days, several scholars teamed up to write a joint paper which is a great tool for materializing the outcomes of the discussions scientifically and for putting the results of the workshop on record. Overall, the organizers, the IASC and the group of Early Stage Researchers of the RightSeeds project, are very content about the level of discussion reached at the workshop. Positive feedback received from participants and established links among the scholars created a promising atmosphere for further collaboration in the emerging field of understanding the New Commons.